Welcome to
klamath county
Visitor Information!
Klamath County is home of Crater Lake National Park. Outdoor sports are unlimited for all ages and all seasons. More than 82 lakes and streams can be accessed. The cost of living in Klamath County is lower than the national average making our community very appealing to potential residents and businesses. If you will be visiting Klamath County in the near future, be sure to check out our calendar of events so that you can make the most your stay.
If you are planning to visit Klamath County, be sure to request a visitor's packet.
Or visit Discover Klamath, the official tourism agency of Klamath County.
Things to do Klamath County!
Home of Crater Lake
Crater Lake is widely known for its intense blue color and spectacular views. During summer, visitors may navigate the Rim Drive around the lake, enjoy boat tours on the lake surface, stay in the historic Crater Lake Lodge, camp at Mazama Village, or hike some of the park's various trails including Mt. Scott at 8,929 ft. Learn more about events and activities at Crater Lake by visiting the Crater Lake National Park Trust or the Official Crater Lake Web Site.
Lava Beds National Monument
Lava Beds National Monument is a land of turmoil, both geological and historical. Over the last half-million years, volcanic eruptions on the Medicine Lake shield volcano created an incredibly rugged landscape punctuated by cinder cones, lava flows, spatter cones, lava tube caves and pit craters. These lava tube caves, of which there are more than 500 in the Monument, are a favorite underground destination for visitors to explore. Official Lava Beds National Website
Hiking and Biking

If you are an outdoor enthusiast, Klamath County can fill all of your recreational desires! Within the city of Klamath Falls, you will find Moore Park located on the southern shore of Klamath Lake, the Link River Nature Trail along the historic Link River, or try the Downtown Historic Walking Tour through downtown Klamath Falls. You will also find a Lake Ewauna Wing Watchers Nature Trail along Lake Ewauna teeming with abundant waterfowl and wildlife. The OC&E Woods Line State Trail, a 100-mile rails-to-trails conversion is paved from Klamath Falls to the small rural community of Olene providing a scenic mixture of ranch lands, rivers and forested buttes.
Golf Courses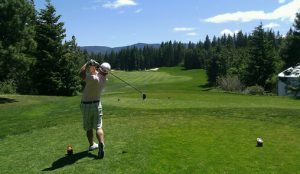 Just outside of Klamath Falls, you will find five distinct courses that are laid out across the Basin offering premium green turf. The Running Y Golf Course boasts the only Arnold Palmer-designed golf course in Oregon and Harbor Links Golf Course is nestled on the Southern Shore of Klamath Lake. Reames Golf & Country Club both offer spectacular views of Mt. Shasta. For more information on golf in our area contact us.
Museums and Theaters

Klamath County has deep roots in both cultural and historical richness. Four museums are located in Klamath County, three of which are situated in historic downtown Klamath Falls; The Favell Museum boasts one the three best collections of western artifacts and art in the United States. The Senator Baldwin Hotel Museum houses Klamath Falls history, and what was a former National Guard Armory in the 1930s in now host to the Klamath County Museum showcasing the county's history. Just 17 short miles from Klamath Falls is the community of Chiloquin where visitors can visit Two Rivers Gallery, an all-volunteer community art and gift gallery featuring some of the area's finest artists. Travel up north to Fort Klamath and visit the Fort Klamath Museum and learn about the first military outpost in the region. Don't miss the The Children's Museum of Klamath Falls. Located at 711 East Main Street, the Children's Museum includes exhibits such as "Our Town" (a child-sized world of common environments where curiosity and role-playing are nurtured with costumes and tools of the trade). Expirementation Stations feature rotating exhibits like lightning balls, gyroscopes and microscopes. This hands-on museum is fun for all ages.
While in Klamath Falls you can enjoy one of our most noticeable landmarks, the Ross Ragland Theater, with its six-story, brightly-lit neon tower it is surely hard to miss. This performing visual arts center features live performances that range from ballet, jazz and country western music to off Broadway shows such as "Carmen". You can also stop by the Linkville Playhouse and enjoy live evening entertainment in an intimate setting with our local talented actors.
Bird Watchers Take Flight!
Southeast Oregon's Klamath County is an extraordinary place. Visit some of the best bird watching in the nation. To learn about bird watching opportunities in Klamath county, please Contact the Chamber office.
Hotels & Lodging
Whether you are looking to keep travel costs under a tight budget or looking for a retreat-paradise that includes every amenity, Klamath County has you covered. Find a place to stay >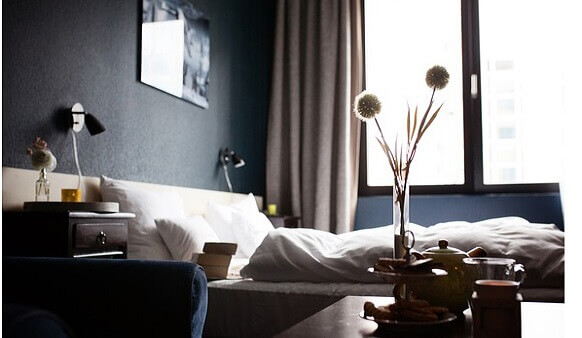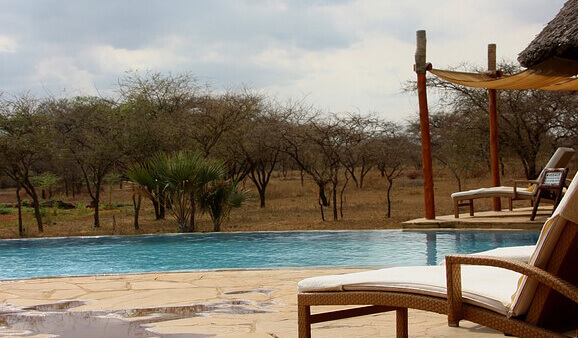 Restaurants & Dining
From a simple meal, to a casual hangout to sample a local beer to a four-star dinning experience, Klamath county has it all. Find a Restaurant