The Klamath County Chamber of Commerce fosters a greater sense of business community, identifies emerging leaders, and advocates on behalf of small businesses. Committed to advancing the area's livability and economic vitality, Chamber activities focus on:
Promoting Klamath County
The Klamath County Chamber of Commerce is recognized as a portal into the community and the best place for information on Klamath County. The Chamber staff responds to thousands of inquiries each year – promoting the area's recreation and relocation opportunities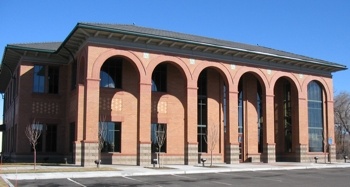 Supporting Business
The Klamath County Chamber of Commerce supports the business community by providing networking opportunities, strategic promotion/marketing assistance, and access to information, leadership, and skills development. By offering a wide range of member benefits, the Chamber helps businesses grow and thrive.
Encouraging Growth and Development
The Klamath Chamber advocates for business-friendly legislation on local, state and federal levels. Their Public Policy Agenda helps create an environment where every business can succeed. The Chamber board and staff are involved with economic development associations and local government/planning departments. The Klamath County Chamber of Commerce has consistently been the lead voice for our region's business community since 1905.
The Chamber is comprised of nearly 500 members committed to Klamath County and its residents. Chamber members donate to local causes, volunteer for charitable activities, and meet the needs of the community. Supporting the Klamath County Chamber of Commerce assures a thriving, dynamic community. Joining the Klamath County Chamber of Commerce is a smart investment and a smart business decision.