Welcome to
klamath county
Considering a Move?
The Klamath County Chamber of Commerce welcomes you to our community. It is our pleasure to provide some history and insight into our community as you browse this site. Klamath County is proudly the "Home of Crater Lake National Park." Klamath County is the fourth largest county in Oregon encompassing more than 6100 square miles. Considered high desert, the region basks in an average of 300 days of sunshine per year. Klamath Lake, which covers 133 square miles, borders the city of Klamath Falls on the north and is the largest natural lake west of the Great Salt Lake.
Klamath's HISTORY!
Prior to official status in 1882 and long before the Great Migration in 1843, indigenous people were attracted to the easy life of southern Oregon in the Klamath Basin. Adapted to the marsh and riverine environment, the Klamath and Modoc cultures thrived. Immigrants began to arrive and the Oregon volunteers established Fort Klamath in 1863. The town of Linkville was platted along a short river linking two large lakes. In 1893, the name was changed to Klamath Falls.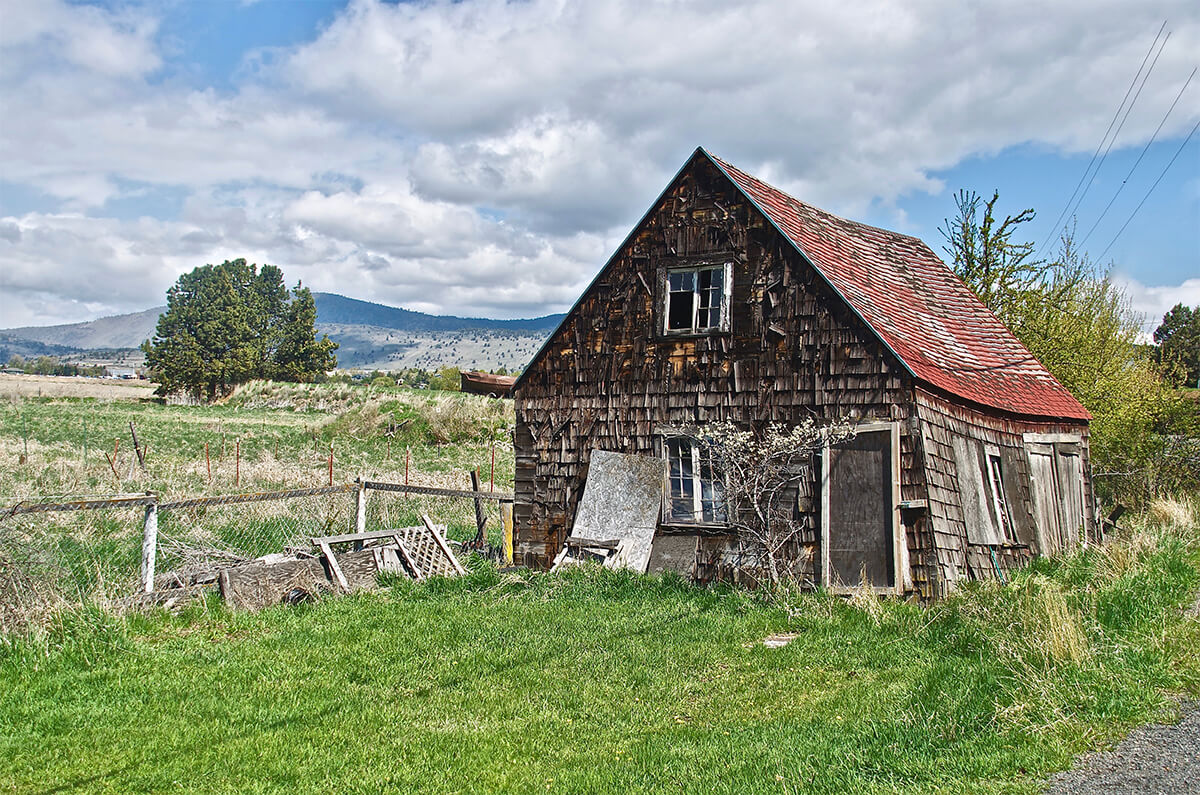 The coming of the railroad in 1909 changed the economic climate. A means to ship goods was provided and the region developed its timber and agricultural resources rapidly. Today unlimited recreational activities abound. Mountains, lakes, streams, and the high desert offer experiences ranging from mountain biking to fly-fishing. Cultural activities proliferate in theaters, museums, and historical attractions. A progressive community, Klamath Falls has an active downtown redevelopment program. A community action plan was developed and published in 1992 to set goals through 2002. Hundreds of local citizens participated.
Current Demographics!
Klamath County has a population of 63,775 with most of its residents located within the county seat of Klamath Falls and its urban growth boundary. The urban growth area of Klamath Falls accommodates 40,100 residents, which includes the 20,940 residents of the City of Klamath Falls. Klamath County is home to both private and public schools which have received statewide and national accolades.
Klamath Falls is classified as high desert with total precipitation averaging 18.05 inches annually  including snowfall averaging 38.5 inches annually. Framed by the Cascade Mountains on the west, at an elevation of 4,105, the humidity is low and temperatures seldom rise above 100.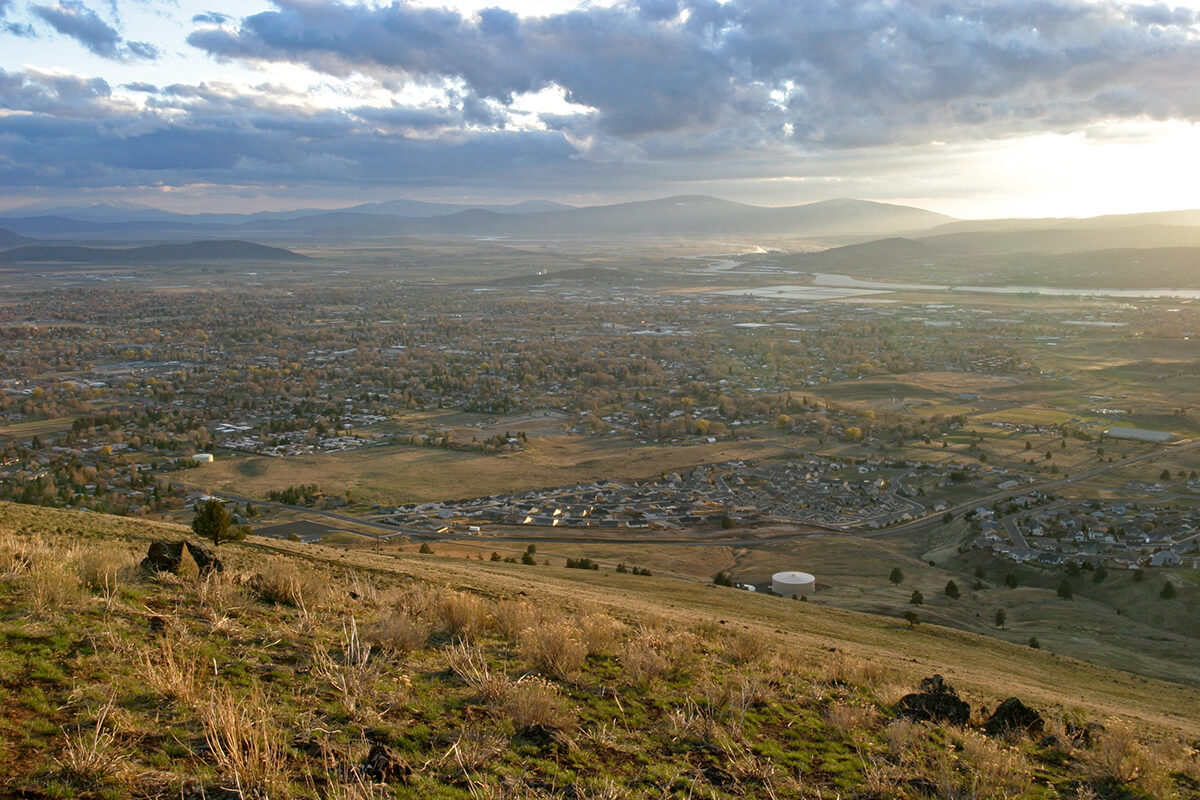 Business Conditions!
Cost of living in Klamath County is lower than the national average making our community very appealing to potential residents and businesses. Additionally, quality of life in Klamath County is one of the biggest reasons people chose to live here. Our students consistently score above the national average. The low cost of living, variety of services, and location make the Klamath Basin a popular place to retire.
Klamath Falls serves as a retail center for diverse geographic locations. Historic buildings in the downtown core continue to house family businesses, which have flourished for several generations. Many major chains have stores located in the community. Klamath Falls serves as the direct marketing center for 120,000 residents in northern California and Oregon, which includes four counties: Siskiyou, Modoc, Lake and Klamath.
Outdoor & Recreation!
Outdoor sports are unlimited for all ages and all seasons. More than 82 lakes and streams can be accessed. Over 150,000 acres of wildlife refuges are set aside primarily for wildfowl. Facilities for golf, racquetball, tennis, boating, mountain biking, horseback riding, white water rafting, jet boat excursions and sailing sports keep the outdoor person involved. Winter sports feature ice-skating, cross-country and downhill skiing, snowmobiling and snowshoeing.
There are also many other recreational opportunities through the Ross Ragland Theater, the Linkville Theater, the Running Y Ranch Resort, the Klamath County Fairgrounds, KLA-MO-YA Casino and of course Crater Lake National Park, the deepest lake in the United States. We are also the home of the Volcanic Legacy All American Road, a 500 mile scenic by-way that connects Crater Lake with Mount Lassen with miles of beautiful outdoor scenery and rich volcanic history from our region.
We think of our area as the best-kept secret in Oregon. Please let us know if there is any information that you were looking for that you did not find. We hope you enjoy browsing through our site!
Sincerely,
Klamath County Chamber of Commerce